2.a. The disabled person's railcard
2.b. Trains and train stations
2.b.i Getting information about the train journey from train stations or travel agents
2.b.ii Buying the train ticket
2.b.iii Finding the right platform and the right train
2.b.iv Getting off the train at the right station
2.b.v. General strategies on trains and stations
2.b.vi Underground trains
2.a. The Disabled Person's Railcard
If you are registered as deaf (with Social Services) or use a hearing aid you may qualify for the Disabled Person's Railcard. The Railcard allows you to get a 1/3 off most Standard and First Class fares throughout Great Britain.  An adult companion travelling with you will also get a third off their fare. (For more information on which tickets you can purchase with the Disabled Person's Railcard see the website www.disabledpersons-railcard.co.uk)
You can buy a one year card for £20 (so if you take a journey that usually costs £60 with the 1/3 off the fare the card has paid for itself.)
A three year card is also available for £54.
You must provide proof that you qualify for a Railcard. The two types of evidence accepted as proof that you have a hearing loss are:
Your NHS hearing-aid battery book
Copy of your prescription from a private hearing aid dispenser
Applying for your Disabled Person's Railcard
A Disabled Person's Railcard cannot be issued at stations. To get a Disabled Person's Railcard see their website: www.disabledpersons-railcard.co.uk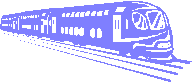 Finding information out about your train journey before you travel can be very helpful. You can find out information from the National Rail Enquiries website: www.nationalrail.co.uk

Assistance on trains and railway journeys
Assistance can be arranged if it is booked in advance (at least 24 hours).
The National Rail website has information on planning assistance for your rail journey: www.nationalrail.co.uk/stations_destinations/plan-assistance.aspx
Passenger Assist App
There is an app available for Android and iPhones.
The app allows you to:
request assistance for your rail journey
manage your customer profile
view your travel history
browse rail journeys via the online journey planner
You can find more information on the app at: www.nationalrail.co.uk/stations_destinations/passenger_assistance.aspxpassenger_assistance.aspx
__________________________________________________________________________
2.b. Trains and train stations
Train carriages and stations are often noisy places where it can be difficult to follow conversations. People have found the following helpful:
2.b.i Getting information about the train journey from train stations or travel agents
1. You may find it useful to get a route map if possible. (For example, the London Underground and many other routes have maps.)
2. Some people say that they ask for the information they want after reading the timetable and looking at the maps if possible, then hopefully they'll have an idea of what the person will say.
3. I explain that I am deaf and use my Communication Card and/or I show my badge indicating I am deaf. They may then be very helpful. I ask for all information to be written down. I am not embarrassed because they often write things down for hearing people.
4. Some stations can give you print-outs of the information you've asked for.
5. Phoning for information: If you can hear better over the phone than "over the counter", you may prefer to telephone beforehand to find out all the details. Try to work out most of the relevant questions before phoning. (See Chapter 6 on environmental aids about using the telephone.)
6. I find that the internet is most useful for finding out information about my journey. Knowing as much as I can about my journey helps me to feel more confident if I need to ask for information at the station.
__________________________________________________________________________
2.b.ii Buying the train ticket

1. Some people who wear a hearing aid look out for the window with the loop sign (the ear symbol with T in bottom right hand corner, as shown to the left). This sign means that the counter/window should be looped.
If the loop doesn't work, it is worth asking if the loop is switched on.
2. I explain that I am deaf and use my Communication Card or special badge as this may prompt them to be very helpful. I am prepared to ask them to write everything down.
3. Some local authorities provide people who have great hearing problems with rail passes for free or reduced price travel. It is worth checking if your local authority provides these.
4. When I go to buy tickets I write down the questions I want to ask the booking clerk before I go: e.g. I want a train to …… at about …….am/pm. Where and when will I have to change? Are there any direct trains? Are there any saver tickets at this time? If there are no saver tickets at this time, when do I have to travel to get one? What platform should I catch the train from? Etc.
5. I use my Disabled Person's Railcard to purchase my tickets.
__________________________________________________________________________
2.b.iii. Finding the right platform and the right train

1. Many people find it useful to find out as much as they can about the journey beforehand. They get timetables from travel agents or train station information offices and carry their timetable with them on the journey. (Some stations have no visible staff so you cannot rely on getting information at some stations.)
Then when they arrive at the station they check timetables, monitors and display boards, etc. It's a good idea to keep checking them for changes as the monitor and display boards are not always accurate!
2. A lot of people said it is worth reserving a seat before the journey. One the advantages is that (providing no mistake has been made) you can check that you are on the right train by finding your reserved seat. (As all seats and coaches are normally marked, the correct seat can sometimes be found reasonably quickly. If you want to find your reserved seat, then look for the coach numbers and seat numbers.)
3. Some people say that on a train journey they:
Ask about the right platform at the ticket barrier.
Check the information with the platform staff.
Stand near helpful looking passengers in case they need to ask for help.
4. You might want to sit in a place with a good all round view of the platform, the monitor and other passengers. Then you can watch them all the time for any last minute changes.
5. Some people have found (the hard way!) that if their train is nearly due it is probably best not to be reading! It's so easy to get really "in to" a good story and forget about what's going on around you.
6. I try to find out if a person is going on the same train as myself e.g. "Are you waiting for the …. train?" If they are, then I keep my eye on them (without staring!) to see if they change platforms, etc. If they look bothered after a tannoy announcement, I ask them what was said.
7. If you see the people on the platform start rushing away, it might be helpful to ask them something like "Is there a platform change for the train to….?"
8. If there is a destination board at the front of the train read it (though don't forget that it may not be accurate!).
9. Before getting on the train I ask a question like "Is this train going to….?" It is also worth asking people already sitting on the train the same question. Hopefully I will get a "Yes" or "No" or a nod or a shake of the head though a common answer is "I hope so".
10. I explain that I am deaf and use my Communication Card or special badge.
11. Special service provided by British Rail for disabled travellers: If some of the larger BR stations are contacted between 3 and 7 days before the journey BR will sometimes meet and escort deaf people to the correct train and help with any train changes. (This is an extremely good service when it runs smoothly but just in case it doesn't you may still want to follow the other strategies.)
If you are not sure who to contact, you should phone National Rail Enquiries.
Phone: 08457 48 49 50
Textphone: 0845 60 50 600
12. I look for a sympathetic and friendly face nearby and I ask them to tell me if there is a tannoy announcement about any train going to my destination and if so tell me what it says.
13. If there is a tannoy announcement I look at the monitor, and ask an official or a nearby sympathetic fellow passenger. I have paper and pen ready just in case I cannot understand.
14. One person said, "I always try to travel with a friend who can let me know what is happening."
__________________________________________________________________________
2.b.iv. Getting off the train at the right station
1. Some people find that when they are on the train it is worth asking the guard when the train is due to arrive when s/he comes round to clip the card. That gives you an idea when to start looking out for your station.
(By all means ask if s/he will tell you when you get to the station, but do not rely on it as s/he may forget or may leave the train before you get there.)
2. Some people explain that they are deaf and show their Communication Card or badge.
3. One person said that they get a free timetable so that they can use it to predict when they should be getting off. Even if the train is running late they can see roughly how long it is between stations and watch out for the one they want to get off at.
4. Look for the train station name and if you cannot see it, then it's worth asking a question before you get off like "Is this …. station?"
5. It helps to make sure that you know the name of the station that you want to get off at. This is particularly important in towns where there is more than one station. Also some stations have two stations with the town name in such as Wigan Northwestern and Wigan Wallgate, so asking if this is Wigan station would elicit the answer "yes" even if it's not the one you want.
__________________________________________________________________________
2.b.v. General strategies on trains and stations
1. Some people have said it is necessary to be alert and to keep one's wits about one. Yet at the same time it is essential to relax, keep calm and not panic.
2. Some people said that before the journey they anticipate the difficulties they might meet on the journey (and when they arrive and when they return!) in order to be prepared for any problems. (It can also be useful to reassess the anticipated difficulties at each stage of the journey!)
3. Some people tell railway personnel and other sympathetic people that they are deaf. Staff have often been found to be very helpful.
4. Quite a few people said that if they are not sure what is happening they ask for information. Some also said they'd found it best to double check all information as you may have been given wrong information (indicator boards are often wrong for example). Also, even if you can hear the tannoy it is often worth checking with someone as tannoy sounds are often distorted.
5. Some people said that they'd found it useful to make sure that their luggage is well labelled to where they are going because people may notice where they are going and help
(though it's probably not a good idea to put on your home address as this can indicate that your house is empty).
6. A few people said that they try to keep all their valuables in a money belt in case they have to sleep on the journey as they felt that, having a hearing loss, they are extra vulnerable to theft.

7. A lot of people said that they felt that reserving a seat often reduces the stress of a journey. Some also said that buying the ticket well before the day can also help reduce stress as they don't have to go to the ticket office on the day.
8. It can be very useful to carry paper and pencil with you at all times and be prepared to hand it over and ask them to write the information down.
9. Some people said they'd found it useful to allow plenty of time for each stage of the journey if possible in case there were any hold-ups e.g. the first train arrives late making it a mad rush to get the connecting train. Most people will usually stay calmer, manage better, listen better and lipread better if they do not have to rush.
10. Hearing aids: Train stations are noisy places. Some people find that they cannot stand the noise. Some strategies that people mentioned are:
They turn their hearing aid down.
They turn their hearing aid off and take it out of their ear (If you turn a hearing aid off and leave it in the ear you may be able to hear less than if you had removed the hearing aid.
If you have to turn your aid down or take the aid out remember that you may not hear warning sounds, etc, as well as you usually do so be prepared to use your eyes more than usual.
11. Some people said that if they are travelling with companions, before they set off they arrange a meeting place in case they get separated.
12. There may be many frustrations but it is usually worth continuing to smile because usually people are more likely to help a friendly person than an angry person. If being friendly does not work, then perhaps being upset or being angry may help!!
__________________________________________________________________________
2.b.vi. Underground trains
Some people find that underground trains and stations are even noisier than ordinary trains and stations. Also, because of the hard floors, walls and ceilings, underground stations can have a lot of echoes.
1. You may find the suggestions given for the trains in Section 2.b above relevant and useful.
2. I explain to my companions that the underground is very noisy and that I won't try to lipread them. I then sit and relax with a good book and leave them to sort out the journey!
3. I try to lipread anyone with me, but I always turn my aids down or switch them off and take them out because of the background noise.
4. Some people said that they arrange with their travelling companions a place where they will meet should they get separated at any time.